WHAT ARE SERUMS?
Face Serums are highly concentrated formulations designed to penetrate quickly and deeply into the skin and address common causes of aging and skin damage. Serums are likely to contain more targeted benefit ingredients such as collagen, brightening agents, antioxidants, nutrients and vitamins than moisturisers and are typically applied to skin after cleansing and toning, but before moisturising.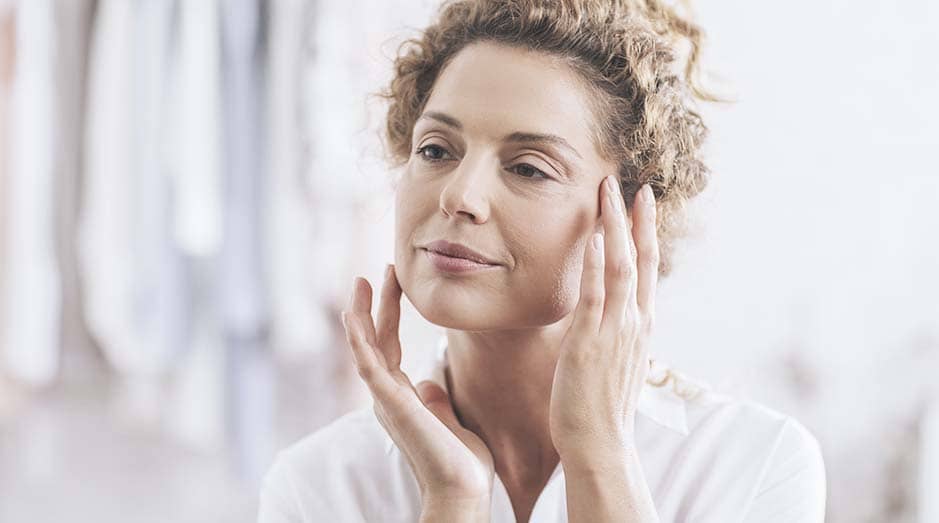 HOW DO SERUMS WORK?
Because face serums are lightly viscous (meaning they have a thinner consistency than creams and lotions), they absorb into skin quickly, delivering beneficial nutrients and hydration at the cellular level. They also contain fewer fillers, thickeners and lubricating agents than moisturisers, so the benefit ingredients are able to absorb faster in order to optimise performance.
WHAT ARE THE BENEFITS OF FACE SERUMS?
If you have photodamaged, or lax or uneven skin, a serum is your best choice to reduce the visible impact on your skin. Serums work to improve the look of skin firmness, smoothness and tone, while reducing the appearance of fine lines and wrinkles.
view serums
LEARN HOW TO USE OUR PRODUCTS
VIEW COLLECTIONS