Over time, external factors such as ultraviolet sunlight and gravity take their toll and we inevitably lose volume in our faces, via fat, muscle and bone changes. Sagging skin in the lower face—or jowls—and thin, wrinkled skin on the neck are the two most dramatic signs of aging and are a natural part of the aging process.
As the skin ages, the deeper layers lose fat and important structural proteins such as elastin and collagen also start to decline. Studies show after the age of 20, a person produces about 1 percent less collagen in the skin each year. During the first 5 years of menopause, women's skin loses about 30% of its collagen, and 2% every year after for the next 20 years. The skin also becomes drier and thinner, making it more difficult to maintain its form. As the skin becomes less resilient and full, it becomes more vulnerable to the effects of gravity.
Facial aging occurs not just in the skin, but in all the soft tissues. The skin loses its elasticity, and its support tissues elongate and sag. As this happens, fat also shifts from the upper part of the face, causing the face to droop.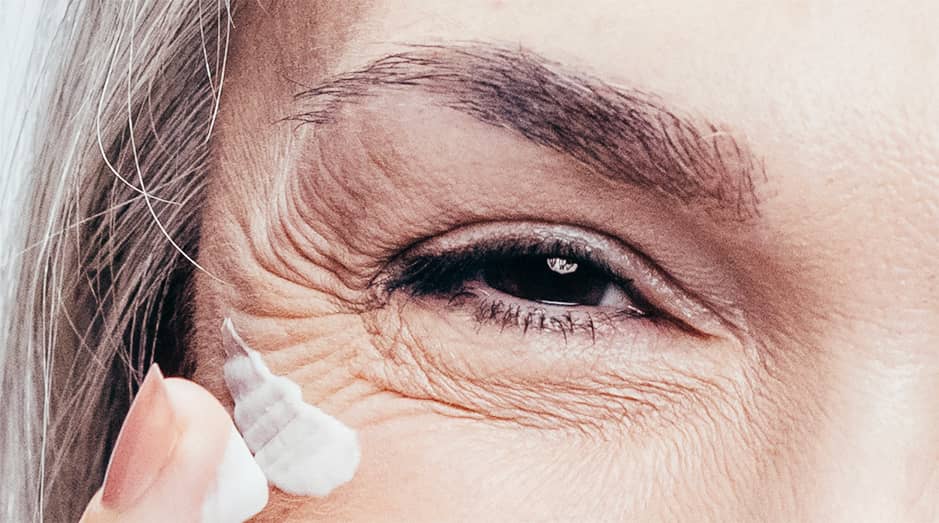 HOW TO PREVENT SAGGING OF THE SKIN
As with most ageing processes, prevention goes a long way to helping skin keep its youthful appearance. Excessive exposure to the sun's UVA and UVB rays, smoking cigarettes and a poor diet can accelerate collagen and elastin degradation in the skin. To help prevent premature skin aging, experts recommend the following tips:
Protect your skin from the sun every day. Use a daytime moisturizer that includes SPF to get your antiaging, hydration benefits plus sun protection in one product. Supplement your daily moisturizer + sunscreen with a recreational sunscreen if you plan to be outdoors. Seek shade, cover up and use sunscreen that is broad-spectrum, SPF 30 (or higher), and water-resistant.

Don't smoke. Smoking accelerates collagen loss and premature aging. Topical retinoids and antioxidants, such as vitamins C and E will help bring back a healthy complexion.

Eat a healthy, well-balanced diet. Research suggests that a diet of too much sugar or other refined carbohydrates can accelerate aging. Eating a diet rich in antioxidant-rich fruits and vegetables is vital to preventing damage that leads to premature skin aging.

Exercise regularly. Studies show moderate exercise can improve circulation and boost the immune system giving the skin a more-youthful appearance. Physical fitness, meditation, and deep breathing exercises are also great ways to relieve stress. Remember to use sunscreen every day to protect against aging sun exposure and stress when outdoors.

Get your beauty sleep. Experts recommend 7-9 hours for sleep every night for the average adult. When you're tired, it shows on your skin.

Exfoliate and moisturize daily. Exfoliation with an alpha hydroxy or polyhydroxy acid (AHA, PHA) is one of the best ways to renew your skin. Serums and moisturizers trap water in the skin, helping to restore the skin barrier and prevent oxidative damage.

Use a retinol product at night. Retinoids have been shown in trials to improve collagen and improve the appearance of uneven pigmentation over time.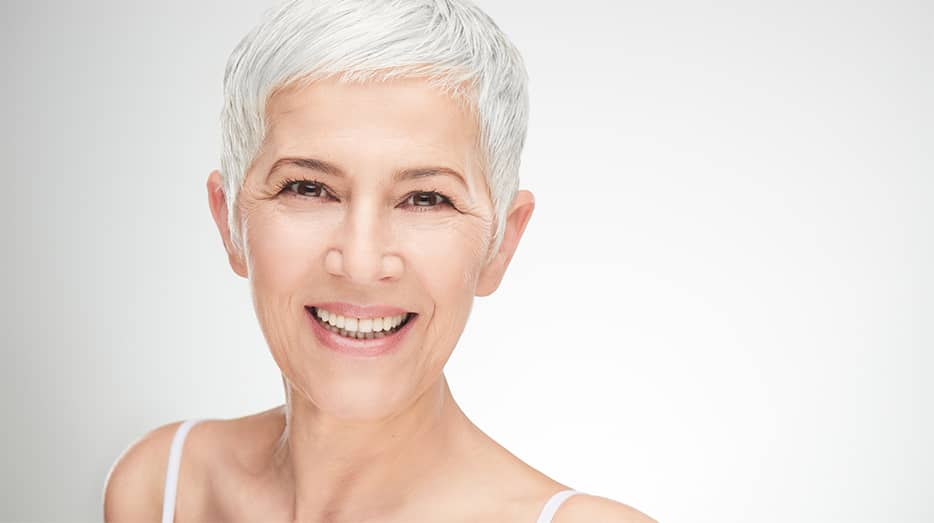 NEOSTRATA® SKIN ACTIVE
Complete daily skin care to correct visible signs of aging: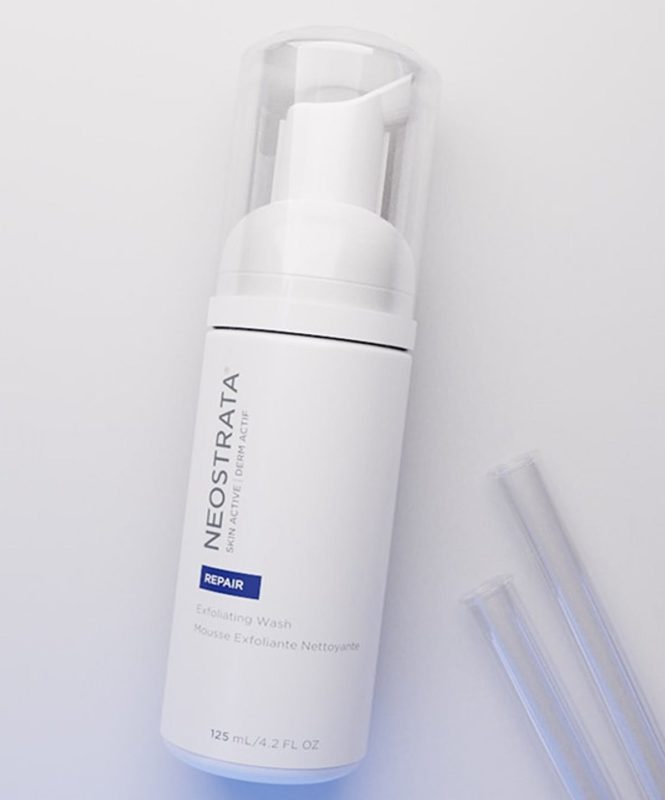 CLEANSER
NEOSTRATA® SKIN ACTIVE Exfoliating Wash with Polyhydroxy Acids (PHAs) including Maltobionic Acid known to exfoliate and remove debris from pores, enhancing skin texture and clarity. The foaming formula with a concentrated botanical complex of aloe, chamomile, cucumber and rosemary extracts helps refresh and revitalise.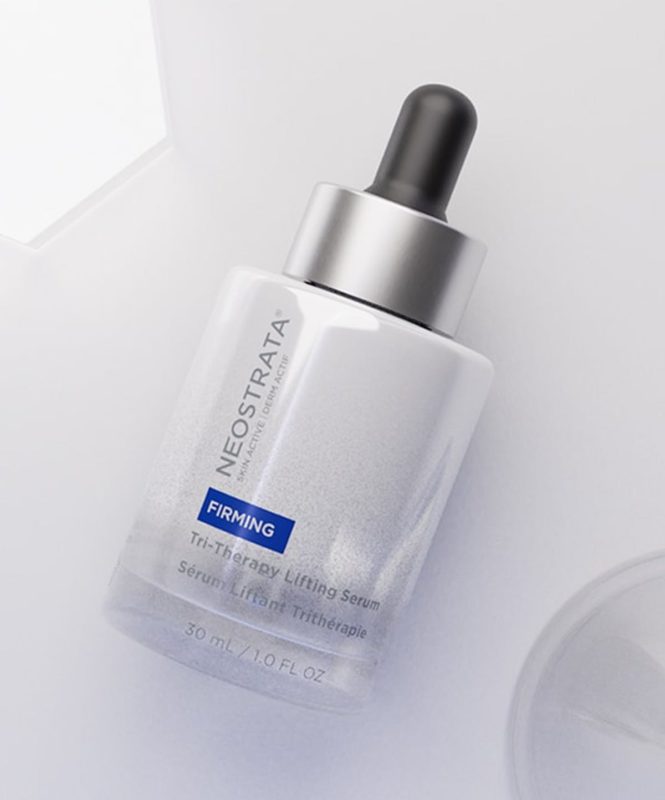 SERUM
Applying a serum before moisturising gives skin an extra boost and adds a layer of protection from the elements. NEOSTRATA® SKIN ACTIVE Tri-Therapy Lifting Serum volumises the look of slack skin with AMINOFIL Amino acid derivative concentrated to target skin's hydrating matrix for a more lifted appearance. Renews Tone with Gluconolactone, a Polyhydroxy Acid & antioxidant chelator that helps to gently exfoliate and promote a more even skin tone, and hydrates with low molecular weight (LMW) hyaluronic acid.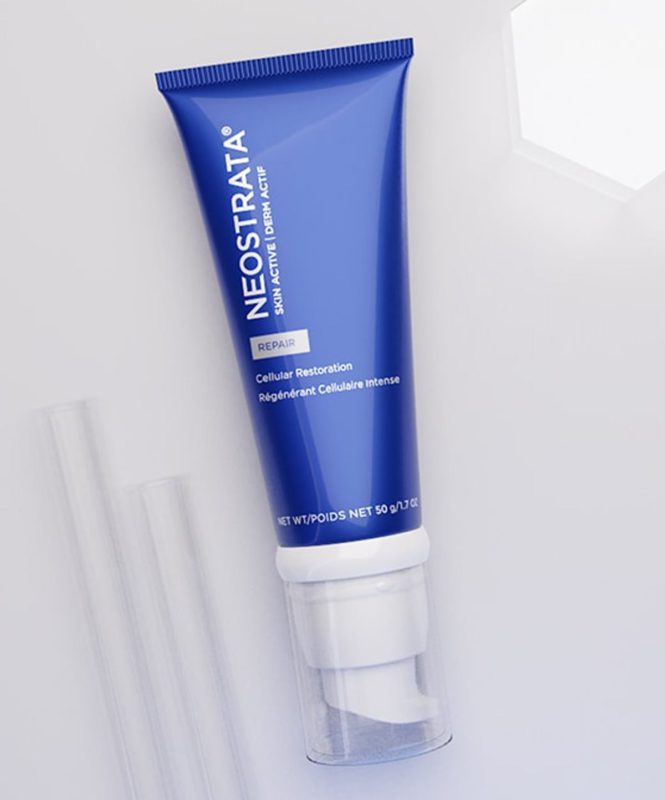 MOISTURISER
The best anti-aging moisturisers have a combination of nourishing ingredients that prevent water loss and restore skin hydration.
For day: NEOSTRATA® SKIN ACTIVE Cellular Restoration is A powerful combination of peptides, fruit stem cell extract and Glycolic Acid helps to plump skin's appearance and smooth the look of wrinkles. Enhanced with Polyhydroxy Acids (PHAs) and other potent antioxidants to help moisturise and protect against dry skin and the look of aging due to daily environmental stressors.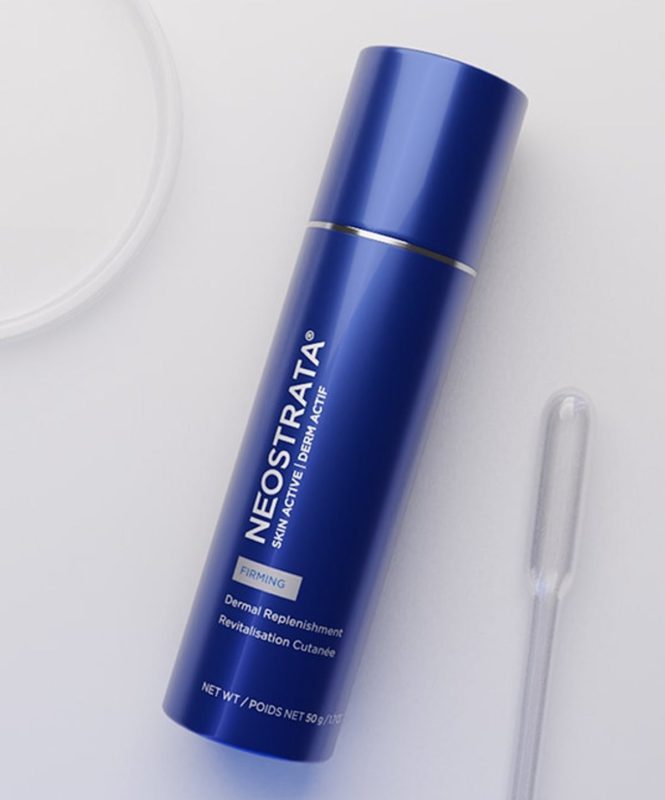 For night: NEOSTRATA® SKIN ACTIVE Dermal Replenishment deeply hydrating face cream contains skin's amino acid building blocks and natural sugars called Natural Moisturising Factor (NMF) to attract water and help strengthen the skin's moisture barrier. Proprietary AMINOFIL works together with Maltobionic Acid and NEOGLUCOSAMINE technology to help provide a firmer appearance and reduce the look of wrinkles. Study results show Dermal Replenishment provides 56% greater protection against a key inflammatory mediator following exposure to 5 environmental stressors (UV, cigarette smoke, ozone, cold, heat/humidity).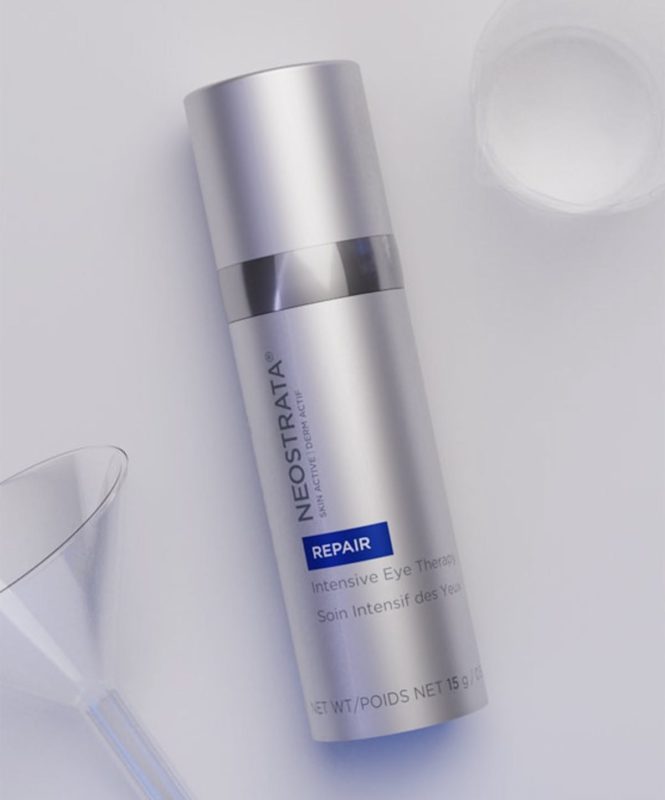 EYE CREAM
NEOSTRATA® SKIN ACTIVE Intensive Eye Therapy uses multiple mechanisms to build and plump the appearance of slack eye skin. Our patented hydrating eye cream with NEOGLUCOSAMINE and rejuvenating peptides enhances the appearance of the supporting matrix for a firmer look. Caffeine and Hyaluronic Acid formula helps deflate puffy eyes appearance, while hydrating the skin.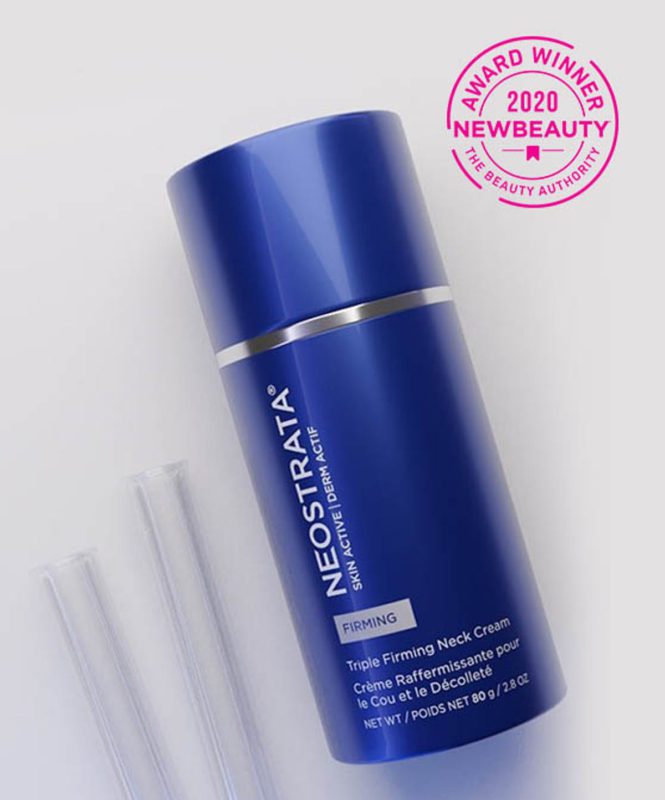 Neck & Decolletage Cream: Reduce visible signs of aging on the neck and décolletage for skin that appears firmer, lifted and more evenly toned. NEOSTRATA® SKIN ACTIVE Triple Firming Neck Cream is formulated with a complex of three ingredients, each with a unique benefit to deliver a lifted and firmer appearance. NEOGLUCOSAMINE®, NEOCITRIATE® and Pro-Amino Acid work together to firm the appearance of sagging skin and target the volumizing hydration matrix. This potent cream is enriched with a restorative fruit stem cell extract.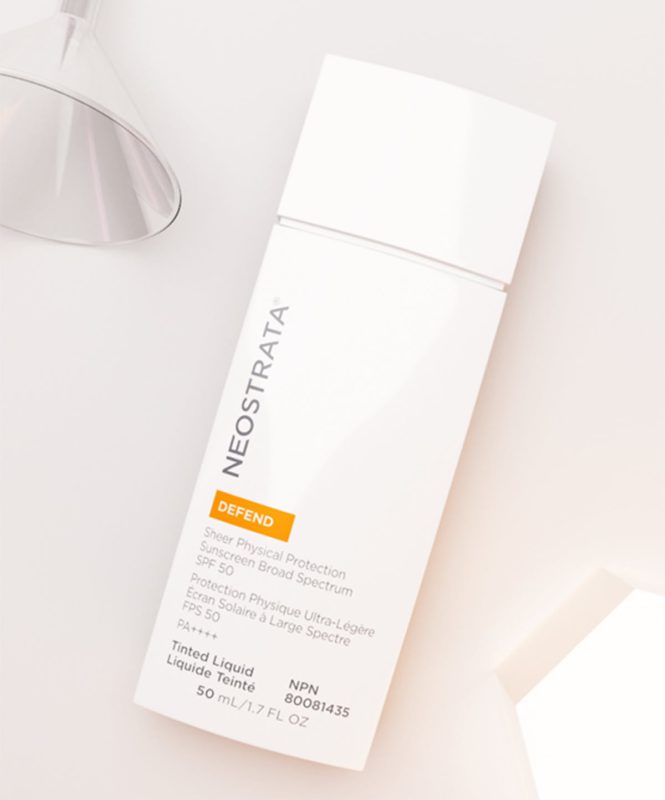 SUNSCREEN
Everyone should wear sunscreen, every day, all year long. NEOSTRATA® Sheer Physical Protection Sunscreen Broad Spectrum SPF 50 combines potent antioxidants with a Polyhydroxy Acid (PHA) complex to help protect and support skin's moisture barrier against environmental aggressors. Formulated exclusively with mineral sunscreens: Zinc Oxide and Titanium Dioxide with a sheer, invisible tint.

At NEOSTRATA®, we believe that visible results come from renewing the layers of the skin. We recognise that everyone's skin is unique and we have created key collections which aim to achieve healthy-looking skin at every life stage.
view products for sagging skin
LEARN HOW TO USE OUR PRODUCTS
VIEW COLLECTIONS
REFERENCES
Farage, Miranda & W Miller, Kenneth & Elsner, Peter & Maibach, Howard. (2013). Characteristics of the Aging Skin. Advances in wound care. 2. 5-10. 10.1089/wound.2011.0356.

Baumann L. Skin ageing and its treatment. J Pathol. 2007;211:241–51.

Zhang S, Duan E. Fighting against Skin Aging: The Way from Bench to Bedside. Cell Transplant. 2018;27(5):729-738

Aging and skin care. https://my.clevelandclinic.org/health/articles/10979-aging-and-skin-care

Krutmann J, Bouloc A, Sore G, Bernard BA, Passeron T. The skin aging exposome. Journal of Dermatological Science. 2017;85:152–161. doi: 10.1016/j.jdermsci.2016.09.015.

Addor FAS. Beyond photoaging: additional factors involved in the process of skin aging. Clin Cosmet Investig Dermatol. 2018;11:437-443. Published 2018 Sep 20. doi:10.2147/CCID.S177448

Liguori I, Russo G, Curcio F, et al. Oxidative stress, aging, and diseases. Clin Interv Aging. 2018;13:757-772. Published 2018 Apr 26. doi:10.2147/CIA.S158513

Drakaki, Eleni & Dessinioti, Clio & VRETTOU ANTONIOU, CHRISTINA. (2014). Air Pollution and the skin. Frontiers of Environmental Science & Engineering in China. 2. 10.3389/fenvs.2014.00011

Puri, Poonam & Kumar, Shashi & Kathuria, Sushruta & Ramesh, V. (2017). Effects of air pollution on the skin: A review. Indian Journal of Dermatology, Venereology, and Leprolog.

Quit Smoking – Mayo Clinic. https://www.mayoclinic.org/healthy-lifestyle/quit-smoking/expert-answers/smoking/faq-20058153

Cho, Soyun et al. Effects of infrared radiation and heat on human skin aging in vivo (2009) Journal of Investigative Dermatology Symposium Proceedings,14 (1), p 15-19.

Schagen SK, Zampeli VA, Makrantonaki E, Zouboulis CC. Discovering the link between nutrition and skin aging. Dermatoendocrinol. 2012;4(3):298-307.